Please click F key on your keyborad to enter full screen.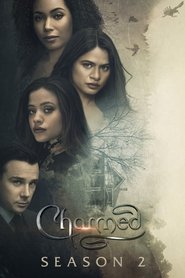 Charmed Season 2 Episode 3
While Mel and Harry try to crack the Book of Elders, Macy struggles with the good and bad aspects of her demon side. Maggie competes with Jordan for a promotion. Macy ventures out alone and meets an injured and terrified witch named Abigael. Mel and Harry visit another dimension.
Episode Title: Careful What You Witch For
Air Date: 2019-10-25
Year: 2019